WE ARE ON A RELENTLESS PURSUIT OF CONTINUOUS IMPROVEMENT
Capra is an industry changing heavy industrial construction company on a relentless pursuit of continuous improvement
OUR STORY
Capra began in early 2019 with one simple idea – to create an industry changing construction company that combines old school know-how with modern day technology. From day one Capra collected the most vetted, experienced, industry leaders with hundreds of millions of dollars worth of large project experience. We have integrated the best individuals in the construction industry with the most cutting-edge systems, programs and processes to provide you with the greatest heavy industrial construction company of all time.
VISION
TO BE THE GREATEST HEAVY INDUSTRIAL CONTRACTOR OF ALL TIME.
Our vision is our name — a name reserved for the select few who stand out, who shake-up the status quo, those who set new standards, and rise above the rest. Capra is Latin for G.O.A.T. Greatest. Of. All. Time. Our vision is to be the very best — the G.O.A.T. of industrial contractors — and our name stands as a constant reminder to perform as the select few, forever etched into history as the Greatest. Of. All. Time.
MISSION
We are on a mission to change the heavy industrial construction industry by shattering the status quo of "that is how it is done". We find a better way to execute construction increasing the safety, efficiency, longevity and profitability of our Clients facilities.
OUR VALUES
These values are our core ideology. They are our founding principles that guide our daily behavior. You can count on every member of the Capra team to:
BE SAFE

Safety is at the heart of everything we do. It's what allows us and our customers to achieve success. We understand the importance of safety and we are dedicated to implementing safety practices and culture in all the proper ways.

BE TRANSPARENT

We operate as an open book with our customers, employees, and everyone else we work with. From estimates, to scheduling, to cost, we always offer 100% transparency in our communication and practices.

BE INNOVATIVE

We are passionate about breaking new ground. We use and implement the most cutting-edge systems and programs at all times to improve our productivity, efficiency, and costs.

BE DIRECT

We deliver all communication in a direct, straightforward way to keep our employees and customers informed at all stages of every project. We strive to promote understanding and prevent surprises through our communication.

BE KNOWLEDGEABLE

We pride ourselves on our expertise in the heavy industrial construction industry. With over 200 years of combined knowledge and experience, we understand all the ins and outs of industrial construction, so our customers don't have to. We strive to constantly learn and expand upon our knowledge.

CHALLENGE YOURSELF TO IMPROVE

We consistently challenge ourselves to enhance our practices in everything we do – from safety, to operations, to project execution. If there is a better way, we challenge ourselves to find it.
LEADERSHIP TEAM
JAMES VAVRA
VICE PRESIDENT
JAKE MCARTHUR
HSE DIRECTOR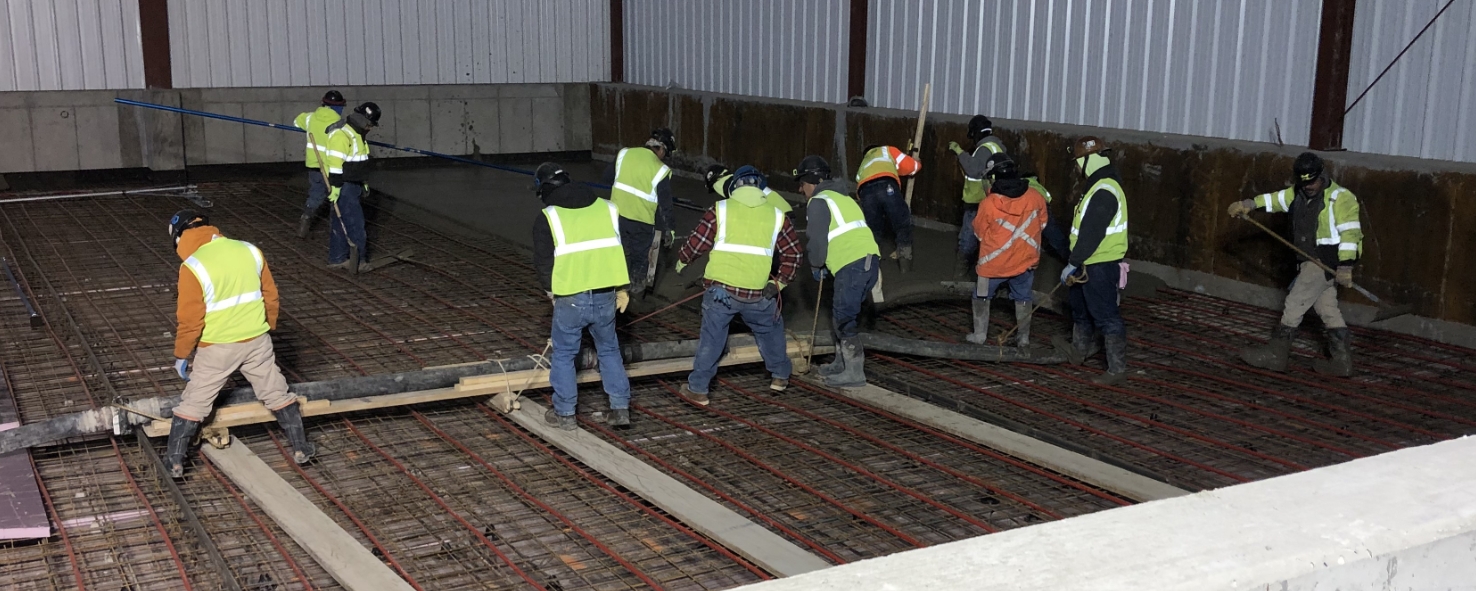 CONTACT US
Are you ready to work with a contractor that is safe, transparent, innovative, knowledgeable, direct, and always challenges themselves to find a better way? You've found them. Contact us now about your next project.
GET IN TOUCH