A DIRECT APPROACH
Our approach is direct. We combine the best people with the most advanced systems, equipment, software, and technologies to provide you with the best construction in the industry.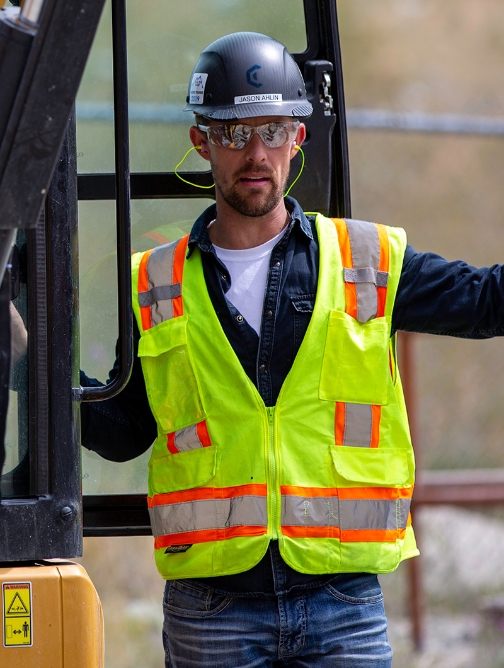 SAFETY IS FIRST
Capra is on a relentless pursuit to ZERO. We have several safety initiatives and programs that contribute to our unshakeable culture of safety awareness.
SAFETY PROGRAMS
PROJECT MANAGEMENT
Capra's transparent approach to project management leads to unrivaled project execution and tracking for our Clients. Every project will have unforeseen hurdles and challenges, and each can be resolved with the correct planning and an experienced project team. Our approach begins with project conception and pre-construction, and continues with project execution, commissioning, and startup. We utilize Primavera P6 to create a detailed, logic driven master schedule. This master schedule used in conjunction with our work packs result in an accurately controlled schedule, cost, and quality for you. At Capra it is our duty to assist every Client as if we were in their position. Our direct approach to project management results in projects completed safely, on time, within budget and to the highest quality.
BID PROCESS
Big or small, Capra treats all bids with the same amount of diligence. After receiving a RFP and conducting a bid walk, we develop an execution strategy to determine the resources required to meet and exceed your expectations. We evaluate potential alternative strategies to provide our Clients with the best possible value proposal. Does your project have unique challenges? Capra dissects your project to identify possible alternative methods of construction resulting in an efficient, best value, and safe project execution.
SEND CAPRA A RFP
QUALITY ASSURANCE AND CONTROL
We are a premier heavy industrial construction company providing you with premium end results. Capra continuously meets or exceeds the intended level of project quality detailed throughout all project specifications. We utilize InEight software to track QA/QC for all project activities. We utilize a custom-made Quality Assurance and Quality Control manual and pass off all construction activities at checkpoints with a Capra and Client representative. Did we mention quality reports are created? Our QA/QC program is detailed and direct resulting in unrivaled project execution.
SUBCONTRACTORS
Every Capra subcontractor is held to the same high operational standards as direct Capra employees. Our reputation precedes us, and we are committed to delivering on our scope of work for every Client. Are you interested in joining the Capra subcontractor team? Download our application.
Subcontractor Application
STAFFING & CRAFT
Capra management, trades and craft personnel are Capra proud. Capra offers continuous skill training to its trade and management personnel to advance their industry specific skills. The result is continuous improvement throughout your project execution. Capra uniquely ramps up and sheds down qualified manpower quickly by utilizing its sister company Force – a revolutionary staffing company created by contractors for contractors and owners. First, we staff locally to support building the local economy and local workforce. Second, we pull skilled personnel from our 3,000+ database to staff remote projects.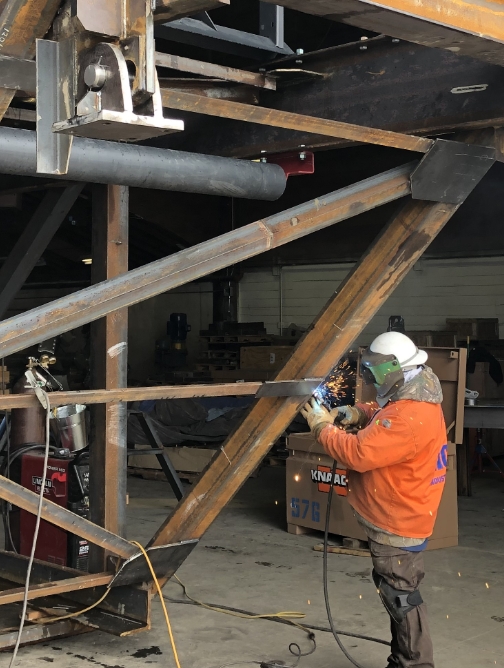 DATA DRIVEN DECISIONS & INNOVATION
Capra utilizes InEight for work packages, quantity tracking, cost control, payroll, reporting and analytics. InEight is a cutting-edge construction software that uses historical data and real-time information to drive schedule and cost control. With InEight Capra improves operational efficiencies and makes educated, data driven decisions to continuously improve on project execution for you.
CONTACT US
Are you ready to work with a contractor that is safe, transparent, innovative, knowledgeable, direct, and always challenges themselves to find a better way? You've found them. Contact us now about your next project.
GET IN TOUCH