THE MOST PROFICIENT CRAFTSMEN IN THE INDUSTY
Hands down, Capra employs the most skilled, accredited concrete craftsmen in the industry. Without hesitation we would put the quality work of our concrete tradesmen against any competitor. Utilizing our highly skilled concrete craftsmen results in a well-crafted, top-tier concrete project for you. Our concrete services include:
Foundations
Footings
Large slab pours
Hydronics
Intricate and heavy rebar installation
Field rebar fabrication and modifications
Helical peer installations
Deep foundation ground support systems.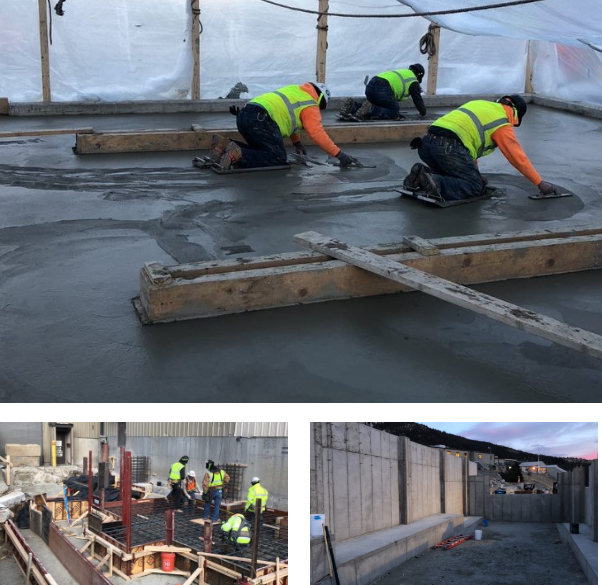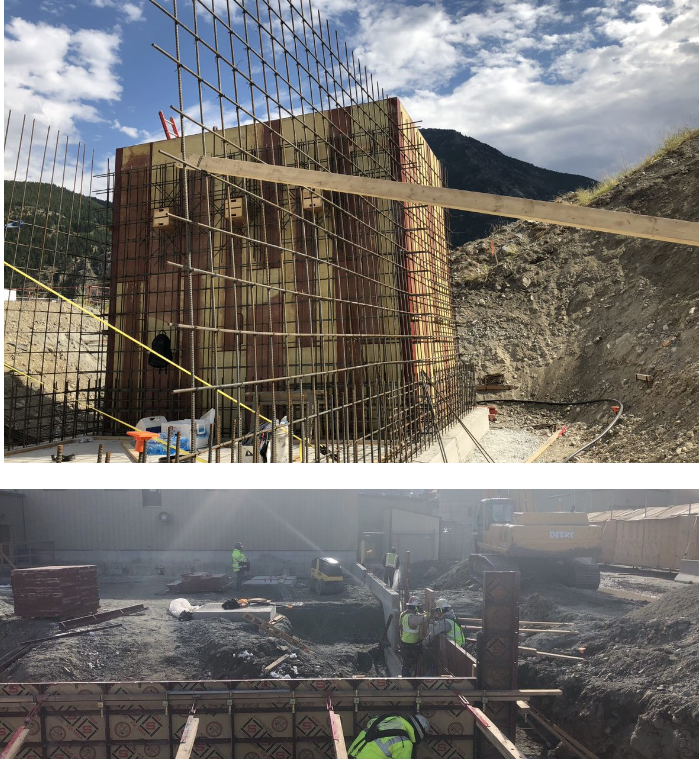 BASIC VS. INTRICATE. WE EXCEL AT BOTH.
Whether your concrete project is small and basic or large with intricate detail we begin the process the same. First, we review and understand your concrete design. Second, we communicate insight to ensure the pour plan is created in the most efficient and cost-effective way. Our process is why we excel at both basic and intricate concrete projects.
WORK WITH US
IN-HOUSE CONCRETE EQUIPMENT AND SUPPLIES
We own a large supply of concrete equipment and supplies in-house resulting in quicker turnaround times and lower equipment costs for you. Our inventory includes concrete trucks, concrete pump trucks, helical peer machines, pile driving machines, and rebar bending and cutting tools.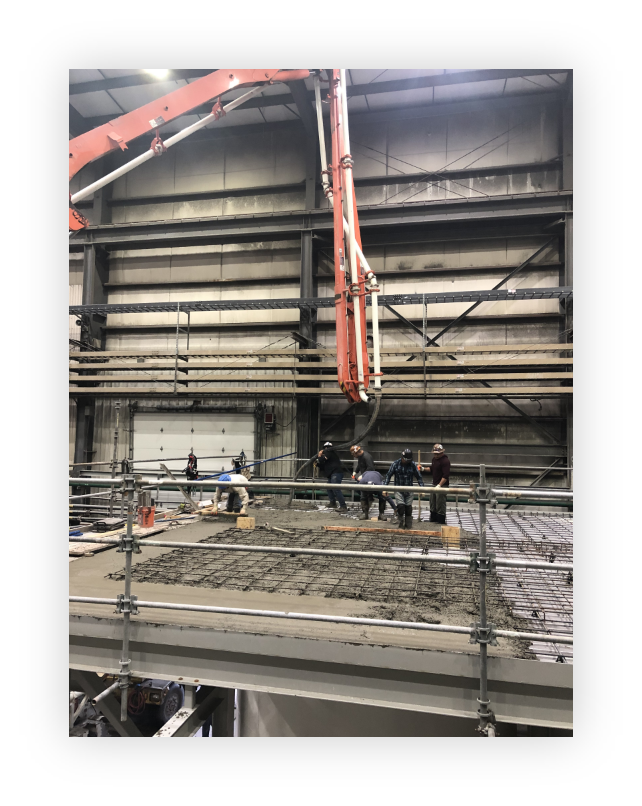 Sibanye Stillwater Septic Tank Project
Nye, MT
Capra installed a large volume separation tank – a new primary system for Sibanye Stillwater resulting in optimized capacity of personnel for the mine. The slab and walls of the separation tank were cast in place. The top was pre-cast on site and set with a crane.
Signal Peak Long Term Storage Facility
Roundup, MT
Capra supplied all civil works and all structural works for the storage facility. The project doubled the covered storage area for the yard and was completed on time and within budget.
Sibanye Stillwater Concentrate Handling Project
Nye, MT
Capra constructed a material handling and loadout facility for precious metal concentrate, along with a new administration building. We self-performed 90% of the project scope of work including civil excavations, steel erection, rough framing, concrete, rebar, electrical and instrumentation.
CONTACT US
We provide you with unrivaled construction services. Are you ready to request a bid for your next project? Let's get started.
GET IN TOUCH